Welcome to the Katian Kennel!
This site was developed to share our love of Goldens. We are located in southeast Texas (just south of Houston), and have had Goldens in our lives since childhood. We personally train our dogs for hunting and competition. We are very proud of their accomplishments. We hope you enjoy your visit, and come back often.

For those of you who don't know: "Katian" (pronounced "Kay-shun") is a play on Katie and Cajun (my late husband's background) - he used to say I'm leader of the Katian Nation - Yes, I know...we can be cooky!
More about us...
Despite my legal background and law degree, I choose to spend my time with my dogs (dogs are much better behaved than most lawyers!) I recently lost my husband and am very thankful to have so many goldens who love me and occupy my time. When I do work on non-dog tasks, I work mostly from home so I can maximize my time with my canine crew. As the old adage goes, a tired dog is a happy dog...we have a lot of happy dogs and they are always doing something or going somewhere!

Our dogs socialize with each other, mind their manners in the house (most of the time), have free play in the fenced backyard and supervised free play throughout the rest of our property. They spend their time checking on the ducks in our aviary, the goats in our pasture and trailing all of the deer, rabbits, squirrels and other wildlife who call our property home. The golden crew confidently ride in our vehicles (cars, trucks, 4wheelers, boats, kayaks, and our RV).

In addition to being well-adjusted family companions, our dogs are duck hunters and competitive athletes. They compete in hunt tests, field trials, obedience and agility - needless to say, we are an active and busy family!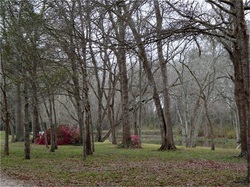 We are located on 25 acres - golden paradise with plenty of woods and wildlife and a beautiful pond!

We do not raise our dogs in kennel runs. Our goldens have 24-7 access to a large backyard with 4 separately fenced areas as well as 3 indoor areas with separate doggie doors. We have cameras set up so that we can keep a constant eye on our crew when we are tied up with non-dog duties. Security and safety of our furry family is of the utmost importance to us.

Our "mud room" is where we have an elevated built-in dog shower, indoor resting area with outdoor access. It is aptly named as it receives constant paw-traffic!

Our "dog room" has two separate areas including a large puppy space with access to a separately fenced backyard. Some people have a man-cave...we have a dog-cave, where we proudly display all of our golden accomplishments!

---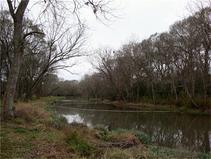 We are fortunate to have our pond immediately next to our house so that our dogs can play and train in it daily. We also have a small swim-by pond as well as a wooded green-tree reservoir for plenty of water training opportunities!

Django, Grip, Lola and Red are our "launchers" and Gaga, Rigger and Cica like to swiftly glide into the water - but all of them can't get enough of that wet stuff! Grip, Red & Lola will do laps together for hours if I let them!

Whoever says golden retrievers don't like water, needs to stop by and visit!

---
---

The GRCA provides puppy referral as a convenience to puppy buyers to find out about breeders who are GRCA members and their litters. GRCA takes no responsibility whatsoever for any puppies/dogs that you may acquire through GRCA puppy referral. GRCA is not responsible for any breeder's sale practices and sales contracts, nor will GRCA be involved in any manner in contract disputes between puppy buyers and breeders. Availability of puppies and conditions of sale are at the sole discretion of the individual breeder. Buyers are encouraged to read ACQUIRING A GOLDEN RETRIEVER, as found on the grca.org web-site, for general information about obtaining a puppy, to take as much time as necessary to locate a reputable breeder from whom they feel comfortable purchasing a puppy, and to investigate breeders and their puppies thoroughly before committing to a purchase. You are not obligated to purchase a puppy from the breeders whose names you obtain from GRCA puppy referral.